Seemann und Seemannsgarn, Kapitän, Kapitäne, Matrosen, Matrose, Klabautermann, Klabauter, Schiffsjunge,
es gibt viele interessante Ausdrücke für Leute die zur See fahren.
Darüber hinaus haben Seemänner meistens auch Tätowierung oder Tattoos.

Sailor, Sailors yarn, navigators, swab, tar, bluejacket, matelot, seaman, swabbie, deck-hand, captain,
commander, shipmaster,etc. there are many interesting expressions for people who are sea-faring.
Among that mariners do often have tattoos.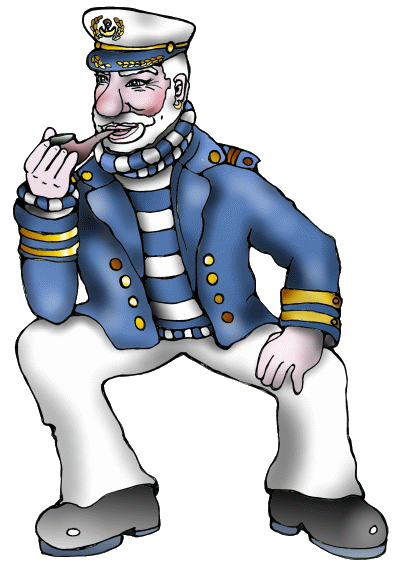 und eine 2D-Figur für die Bank auf deren Schoss man sitzen kann
and a two-dimensional figure of a sailor captain, where you still can sit on that bench
Solche Figuren können auf Wunsch auch angefertigt werden, auch als Karrikatur/Comic einer
Person der man eine ganz besondere Freude machen möchte: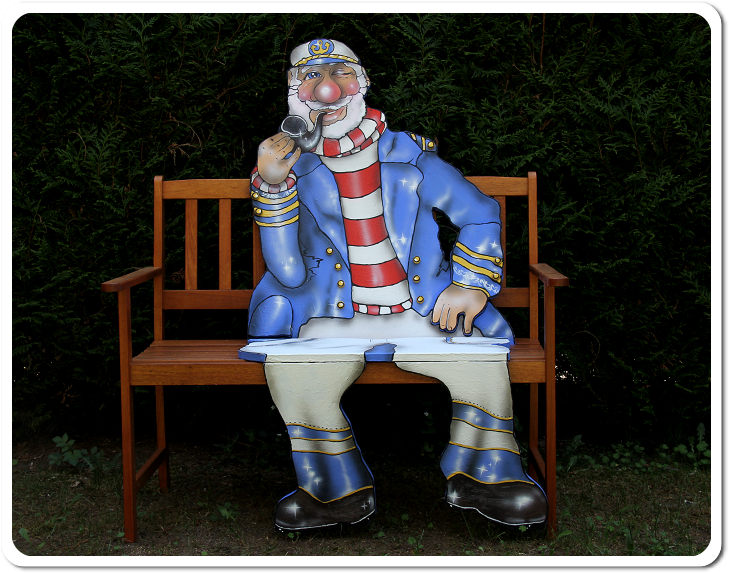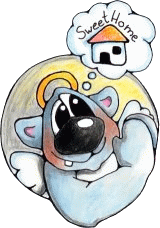 Inspiration: Martin